Important Announcement about Spectrum (Summer 2022):
For almost two decades, the Spectrum Transgender Group of Western New York held monthly meetings in Buffalo. With the COVID-19 pandemic, as well as changing trends in our local trans community's needs and interests, our in-person meetings have been suspended indefinitely.
We will no longer be able to offer personal guidance to individuals, but will try our best to refer any inquiries to reputable local resources whenever possible. We intend to maintain a limited online presence with periodic updates on this site and on our Facebook page for archival purposes. Our members continue to be active within the WNY LGBTQIA community in other local organizations.
We are proud of our accomplishments from 2003 to 2022 in creating a supportive community for trans people, and for increasing awareness of gender identity and trans issues in Western New York.
Learn more about the history of our organization here:
Spectrum Trans Group Origin
---
Janet Mock Statue Dedication - May 11, 2021
A bronze statue of Janet Mock, a transgender rights activist, writer, TV host and producer, was dedicated on May 11, 2021 at the corner of Bidwell Parkway and Elmwood Avenue in Buffalo. This was created by renowned artists Gille and Marc Schatter, and is one of four statues of inspirational women donated to the Griffis Sculpture Park by the Schattners.

Attendees included Buffalo Mayor Byron Brown; Nila Griffis Lampman, executive director of the Ashford Hollow Foundations; members of the Buffalo Arts Commission, including Spectrum co-founder Ari Moore

click to open photo album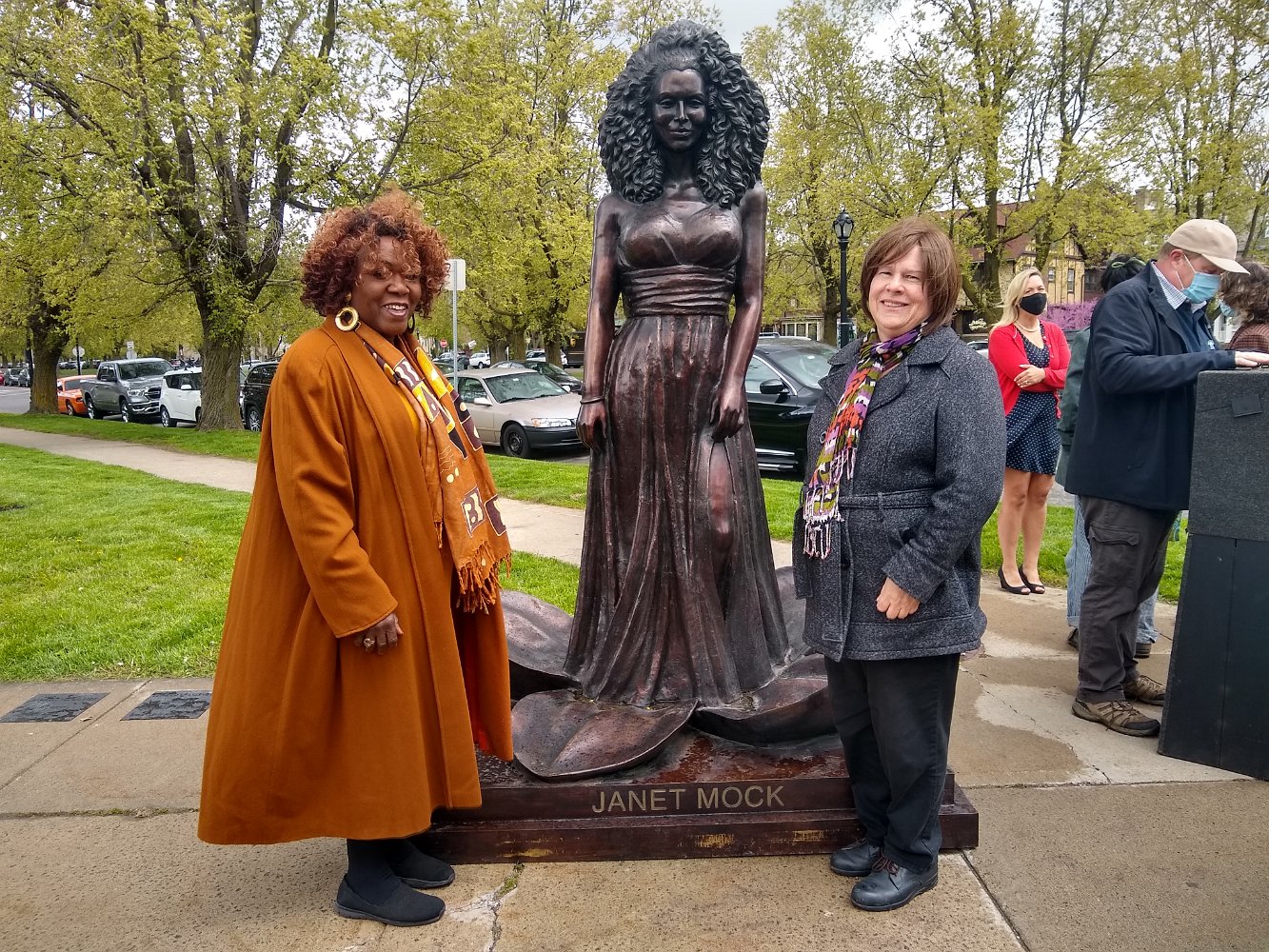 ---
2019 Buffalo Pride Parade & Festival
click to open photo albums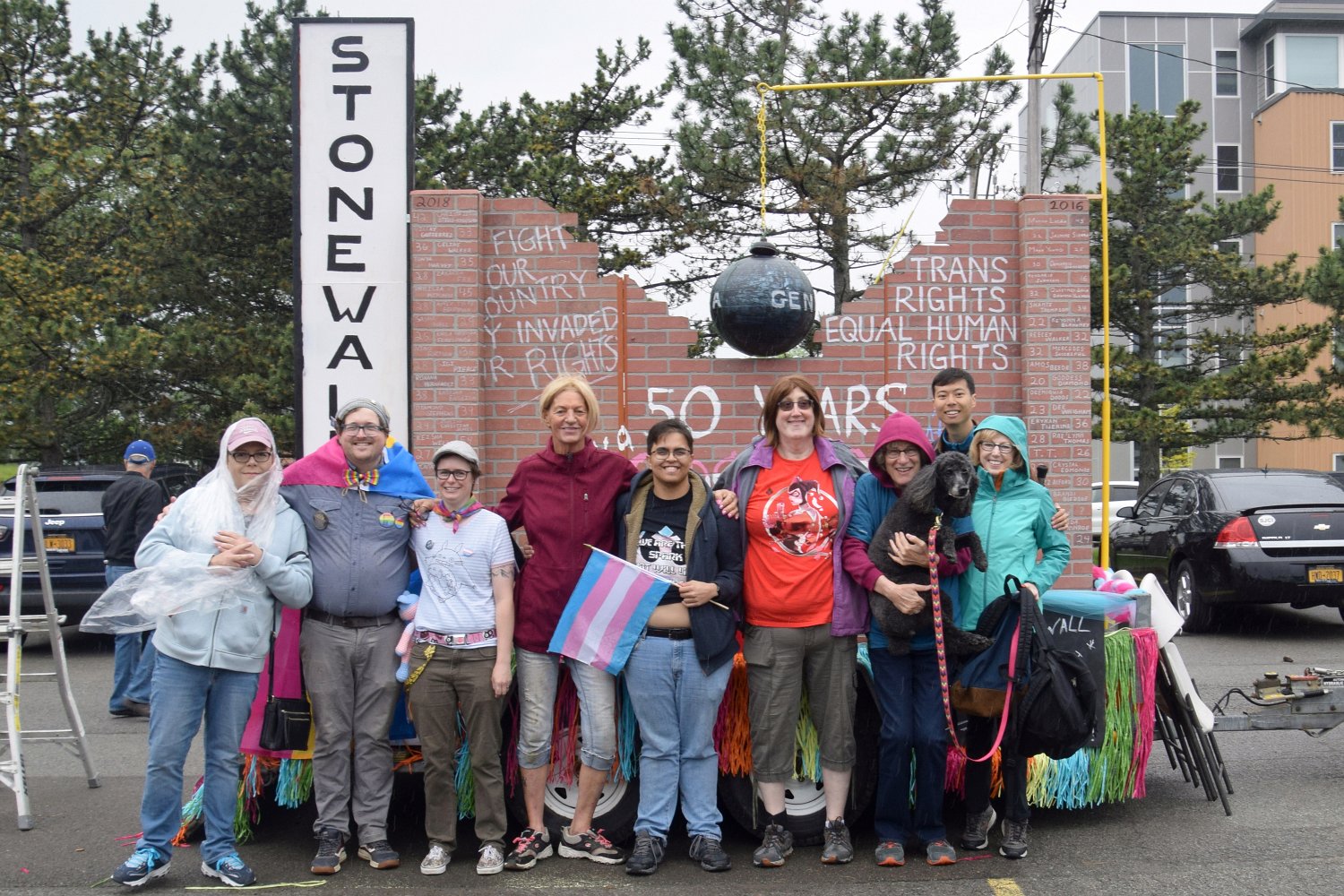 ---
2018 Buffalo Pride Parade & Festival
click to open photo albums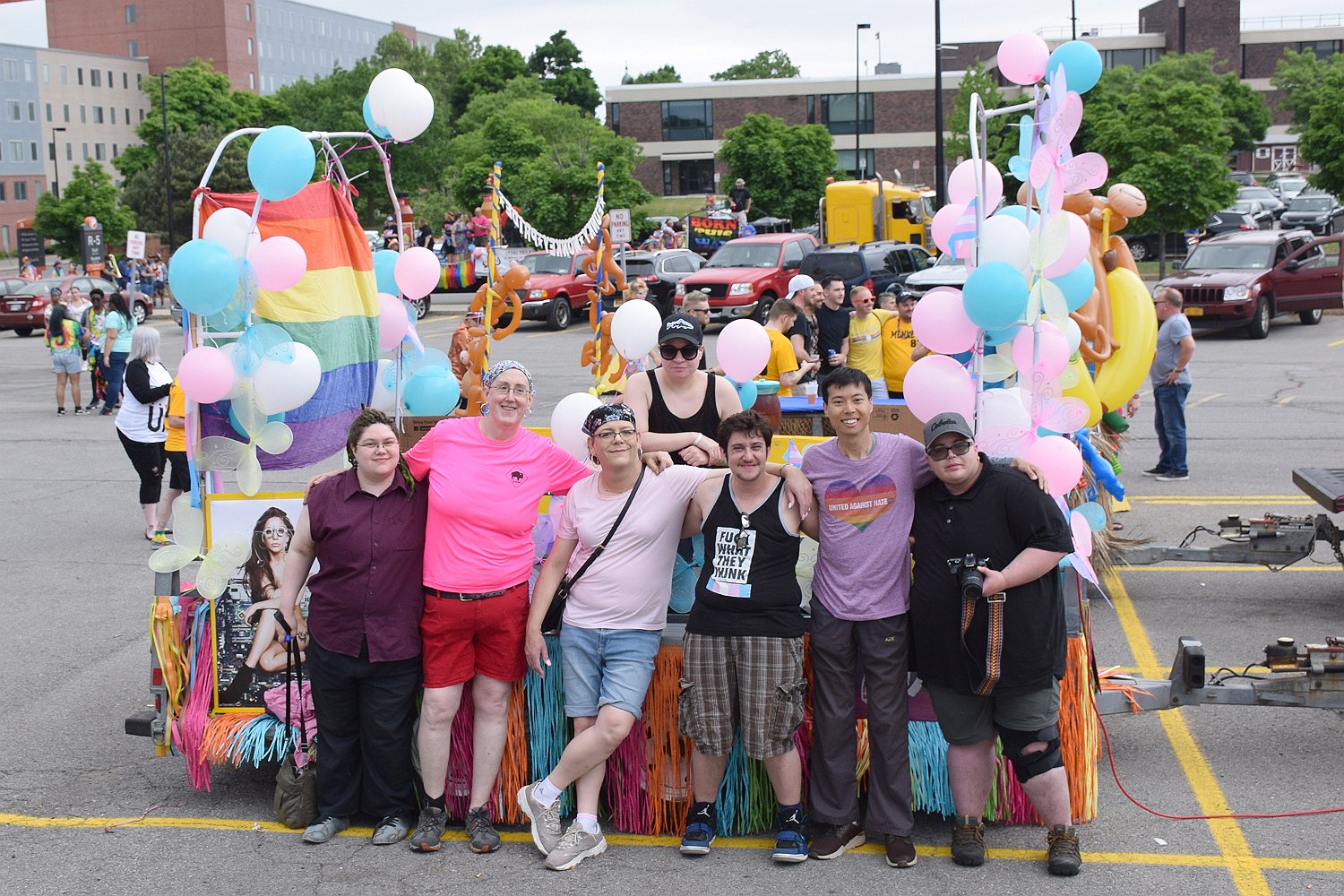 ---
2017 Local Trans Rights Advocacy
Supporting Trans Veterans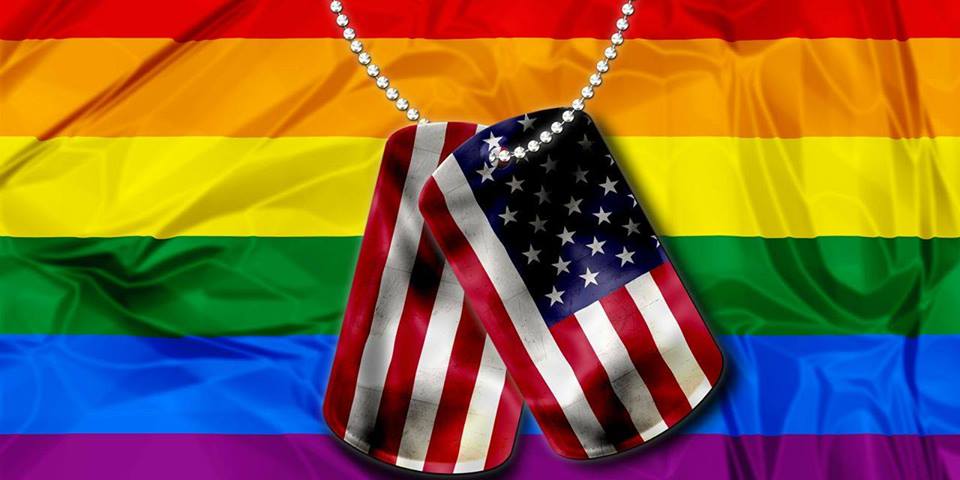 Spectrum members speak out against President Trump's attack on transgender rights in the military. The key to the military is diversity and character of the volunteers that make up our armed forces.

WBFO Interviews WNY Trans Rights Activists, Diana Patton and Camille Hopkins, on Trump's Transgender Military Ban - July 26, 2017 (Audio & Text)
Camille Hopkins on the City of Buffalo's Gender Transition Policy - Loop Magazine, July 2017 (PDF)

---
2015 Buffalo Pride Parade & Festival
click to open photo albums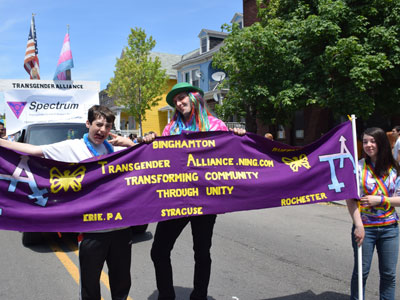 ---
2014 Buffalo Pride Parade & Festival
click to open photo albums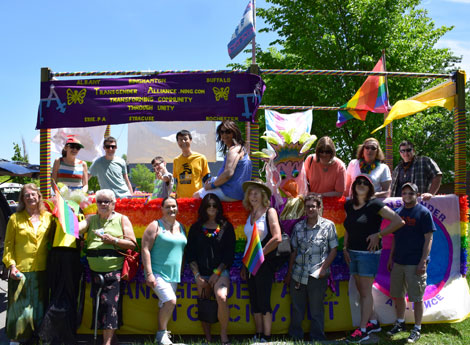 ---
2013 Transgender Day of Remembrance

Tuesday, November 19
6pm - 9 pm

Join us in a candlelight vigil to commemorate the lives of those who suffered from anti-trans hatred around the world.

St. Andrew's Episcopal Church
3107 Main Street
Buffalo, NY 14214
---
2013 Buffalo Pride Festival
May 28 - June 3
click to open photo albums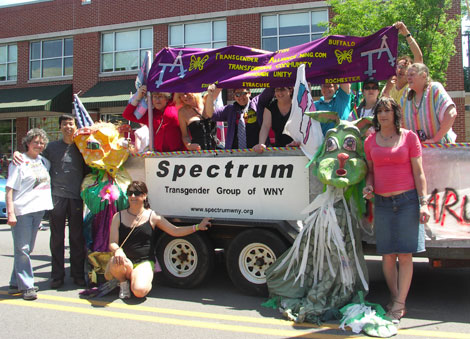 ---
The Amour Project 1
In recognition of LGBT Pride Month and Juneteenth, the Amour Project is an historic review of the East Side's transgendered Black community by Spectrum co-founder Ari Moore.
click to open gallery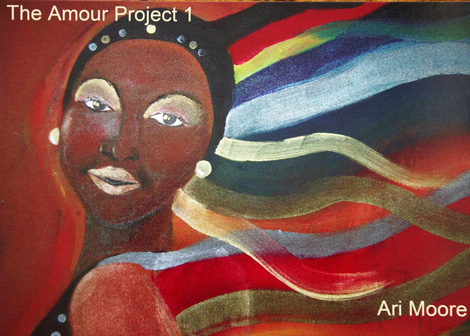 ---
2012 Transgender Day of Remembrance
November 20, 2012
Photos by Liz Marshall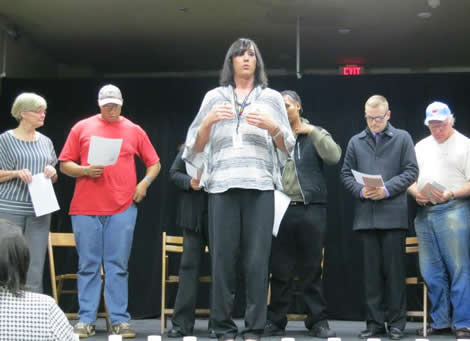 ---
2012 Buffalo LGBT Pride Celebration
June 1-3
click to open photo albums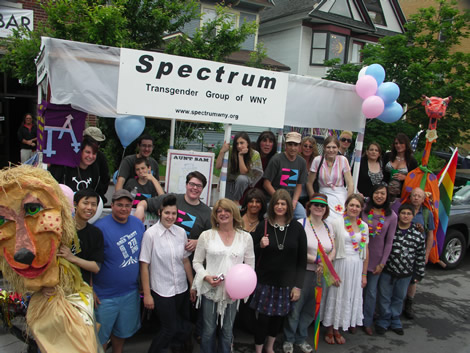 ---
Speak Up for GENDA:
Gender Expression Non Discrimination Act
Download and send a letter to your State Senator today!
Transgender New Yorkers are being fired at will without cause, denied adequate healthcare, and evicted from their homes without cause...and it's all LEGAL!
GENDA Letter: (163 KB PDF file)
---
2011 Buffalo Pride Weekend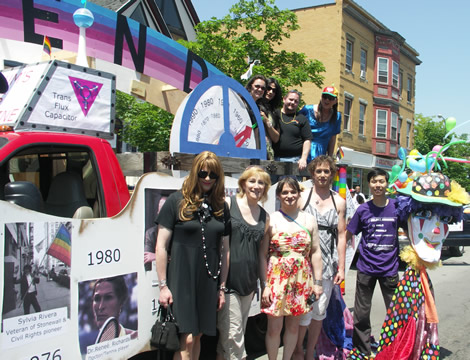 ---
2010 Transgender Day of Remembrance
Unity Fellowship Church, Buffalo, NY - 11/18/2010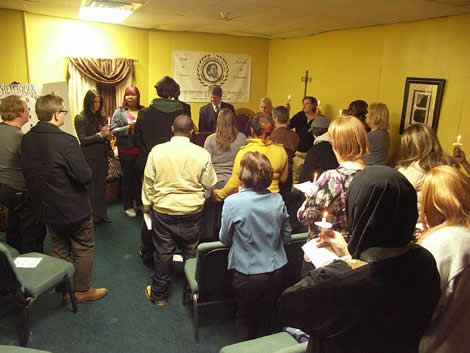 ---
2010 Buffalo Pride Weekend
click to open photo albums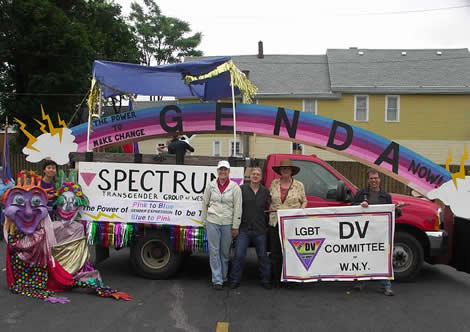 ---
2009 Transgender Day of Remembrance
Church of the Ascension, Buffalo, NY - 11/19/09
Audio recording of entire event
<> <Full 128 kBit (75 MB)>
---
Buffalo Pride Celebration 2009
Spectrum wins second place for 'Best Parade Float'
click image to open photo albums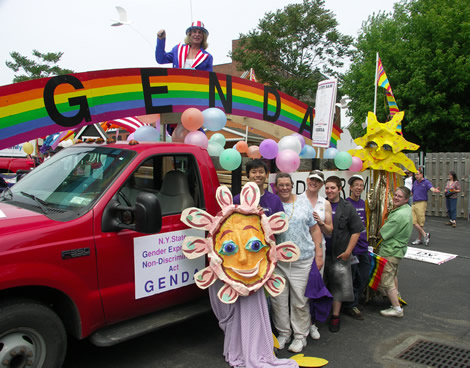 ---
Spectrum Receives 2009 EmbraceWNY Community Service Award
Local trans activism, support, and community education recognized at 13th Annual Buffalo Brunch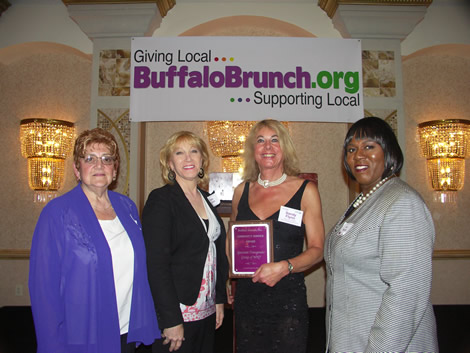 (Left to right): Madeline Davis, Patricia Jones, Sandy Flynn, and Ari Moore
---
Buffalo says NO to Anti-Gay Hate
Silent vigil of "angels" mobilized to protect Flight 3407 families' right to mourn without harassment by Westboro Baptist Church hatemongers - February 2009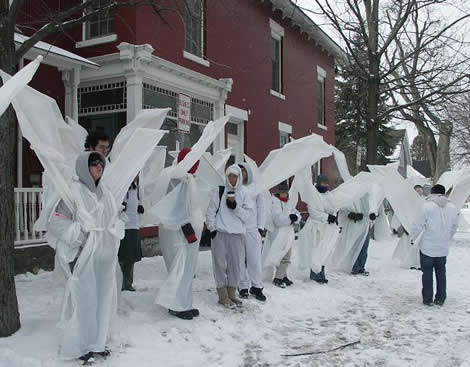 ---
2009 Valentine's Day Rally for Marriage
Western New Yorkers stand up for civil rights at OUTspoken for Equality's annual event
click here for photos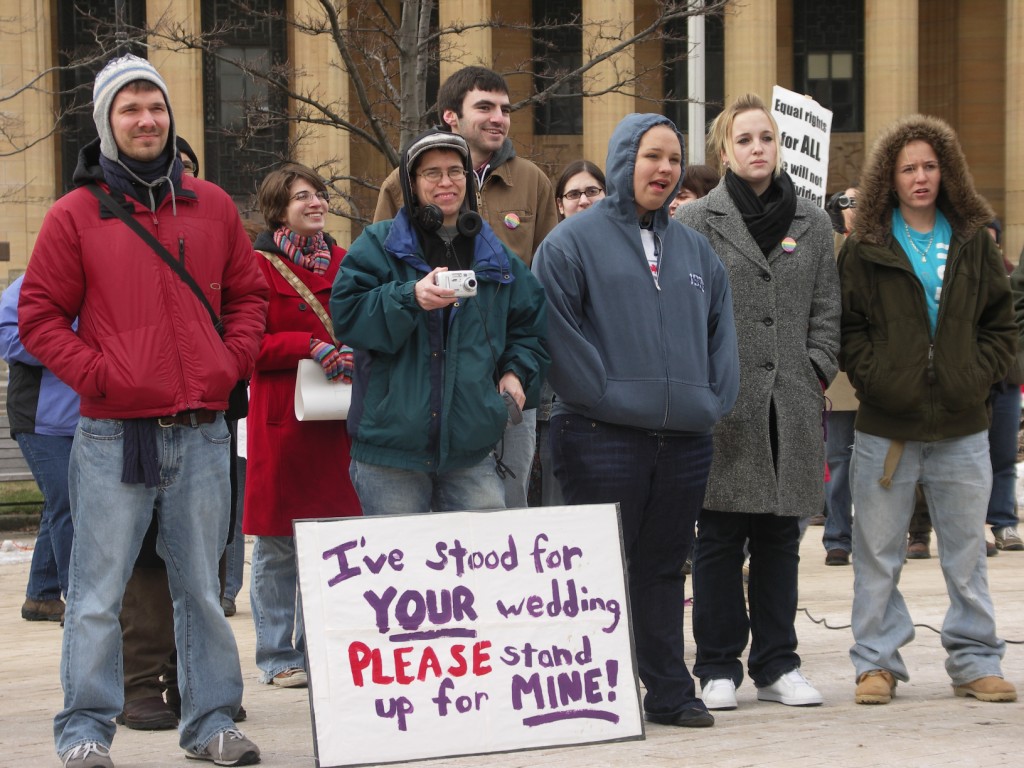 ---
Our Mission:
To provide a support structure for transgendered individuals and for their families, friends and allies.
To assist the questioning individual in their search for awareness and comprehension of their gender identity and expression.
To serve as an educational resource both in the TG community and in reaching out to the surrounding community, in order to increase awareness of transgender issues.
To work as advocates in gaining respect, dignity, and basic human rights for transgender people everywhere.